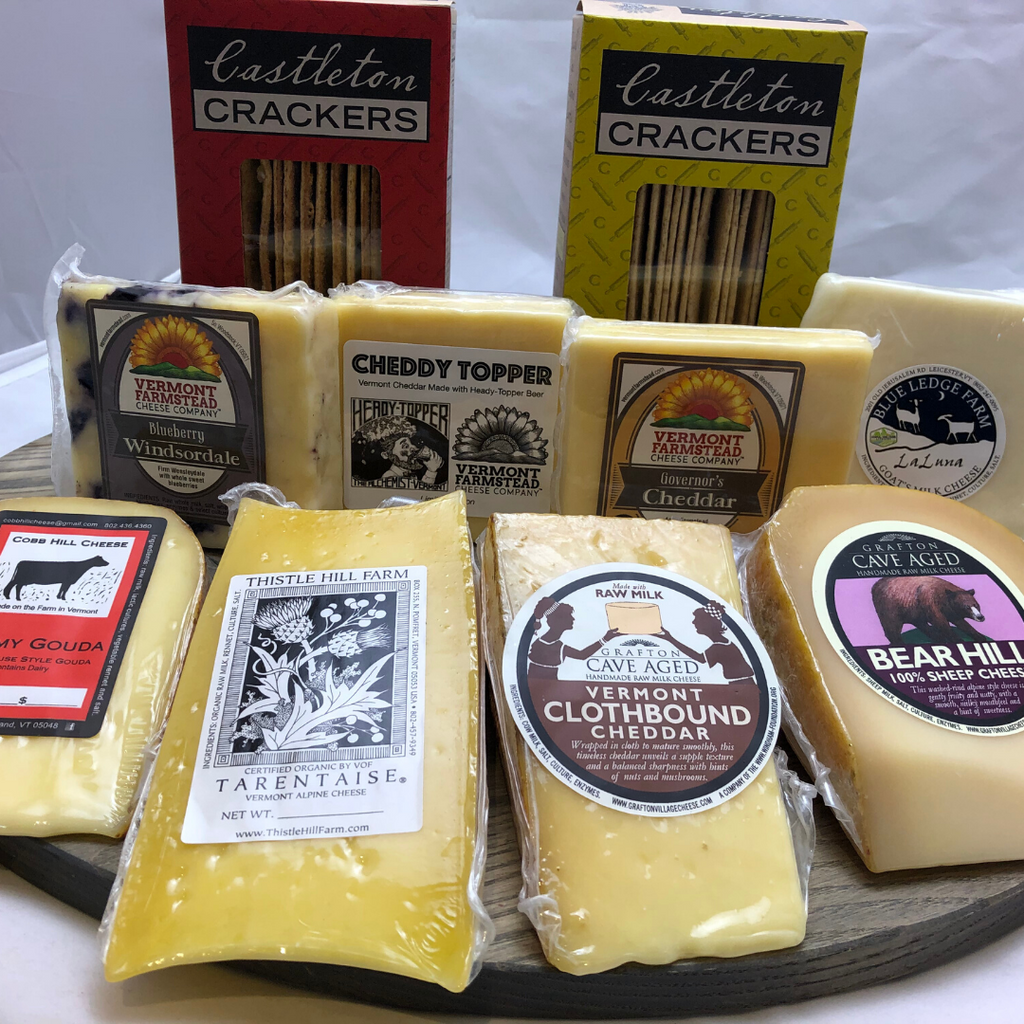 JOIN THE FIGHT FOR AMERICAN CHEESE MAKERS WITH OUR VICTORY CHEESE BOX!
We're excited to announce our participation in the Victory Cheese Box movement with our own pack of cheeses in partnership with cheese makers from the Central and Southern Vermont region.
In this delectable Victory Cheese Box, you get 3.75 pounds of cheese from some of the best cheese makers in central/southern Vermont, including Thistle Hill's Tarentaise, Cobb Hill's Oh My Gouda, Blue Ledge's LaLuna, and Grafton Village's Clothbound Cheddar and Bear Hill Sheep Cheese. Along with our own cheeses made by Vermont Farmstead Cheese Company Cheddy Topper, made with The Alchemist's Heady Topper, Windsordale Blueberry, and award-winning Governor's Cheddar.
To complete your collection, we will include two boxes of Castleton Crackers, in Salted Maple and Rye flavors.
Free Shipping!
$5 from each box will go to the Vermont Food Bank.
About Vermont Farmstead Cheese Co.
Vermont Farmstead Cheese Company began as a community effort to preserve a picturesque 18-acre dairy farm in South Woodstock, VT in 2009. A passionate group of neighbors, who believed in the importance of regional food suppliers, came together to raise money to purchase the land, buildings, and equipment to maintain the dairy farm—all those people are still actively involved in the business. In June 2011, we produced our first cheese, and five months later, after refining our product, we brought it to the public.