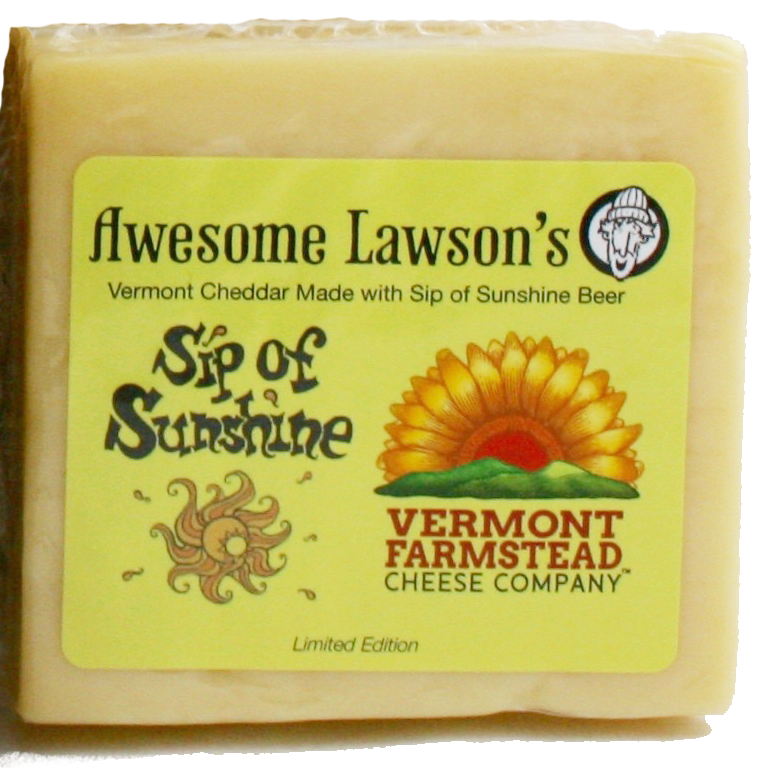 Sip of Sunshine IPA has joined with Vermont Farmstead Cheese Company to make "Awesome Lawson's Sip of Sunshine Alehouse Cheddar", a unique version of our Alehouse Cheddar. 
This is a limited and much prized batch. Get it now before it's too late!
Makes a great pairing partner to any brew.
7oz.