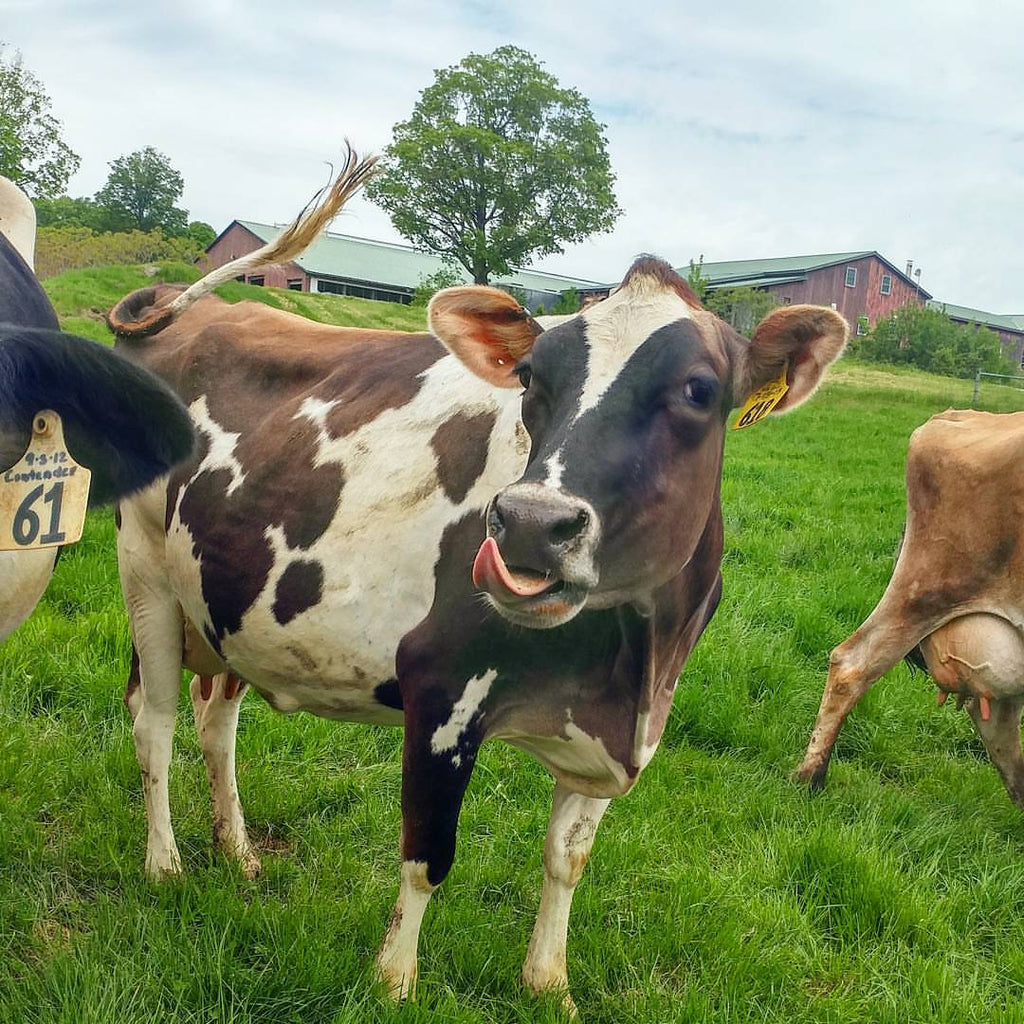 The cows are milked in the morning, and again in the evening. It takes only about five minutes to milk each cow. If season allows, they are free to come in and out of the barn to roam and graze in the pasture in between.
However, dairy cows spend 12 to 14 hours a day lying down in the barn, often chewing her cud. 
This is the time when they are producing milk. Cow comfort is our top priority. We provide our cows with waterbeds, clean water, fans in the summer to cool them, and insulated curtains in the winter to ensure they are warm and content.
Well rested and happy cows produce the most and the best quality of milk!
About Vermont Farmstead Cheese Co.
Vermont Farmstead Cheese Company began as a community effort to preserve a picturesque 18-acre dairy farm in South Woodstock, VT in 2009. A passionate group of neighbors, who believed in the importance of regional food suppliers, came together to raise money to purchase the land, buildings, and equipment to maintain the dairy farm—all those people are still actively involved in the business. In June 2011, we produced our first cheese, and five months later, after refining our product, we brought it to the public.